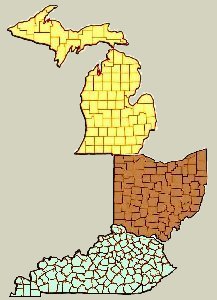 Great Lakes Division
Serving Radio Amateurs in the Michigan, Ohio and Kentucky Sections

Mission Statement:

The ARRL Great Lakes Division Leadership provides the interface between League Members and the National Organization.
The key to our existence is Membership involvement in the growth of Amateur Radio in all walks of life.
The Great Lakes Division Leadership shall keep the Division Membership informed and provide the Membership with leadership training and opportunity along with the promotion of League programs within the Division that are vital to our overall success.
Membership training in radio techniques for Public Service communications is at the top of our priority list.
We will continue to be strengthened through Membership involvement at the grass roots level.